Bending-Active Rod and Cable-Net Hybrid Structure
Jingcheng Chen and Olga Kalina
Universität Stuttgart, ITECH master, ITKE, ICD
Form and Structure 2015/16
Prof. J. Knippers
Tutored by Simon Bechert, Axel Körner, Dr. Julian Lienhard, Evy Slabbinck, James Solly, Seiichi Suzuki Erazo
This project attempts to explore the controlling and fabricating of bending-active material through a new cable-net tensioning system. The bending-active and cable-net hybrid structure is scarcely explored in the field of architecture, and the goal of this project is to obtain a solution to bring the structure into fabrication through multiple physical model experiments and computational simulations. Especially a certain cable fabrication syntax is developed to fit the new hybrid structure.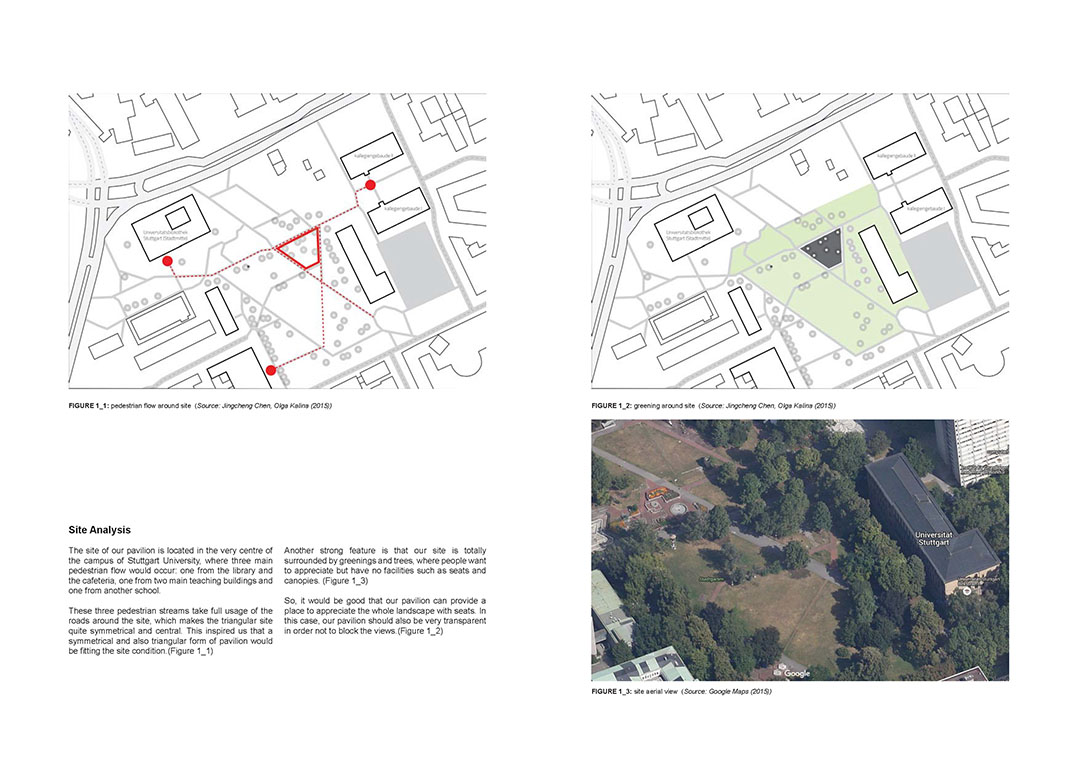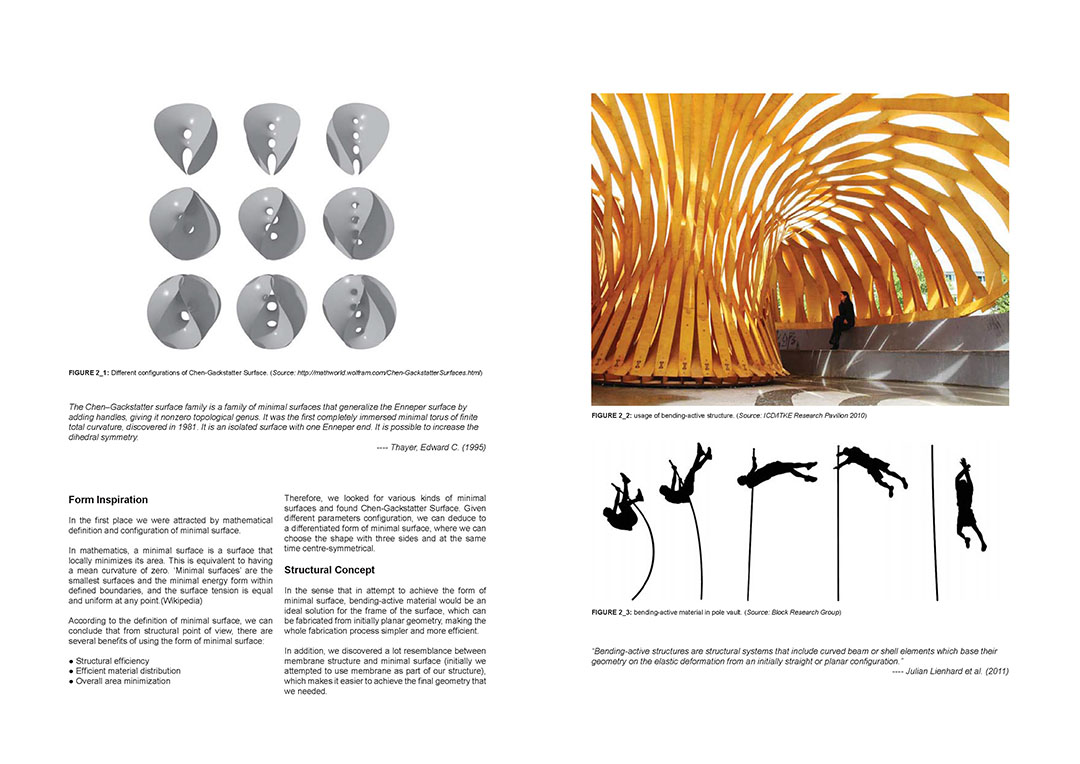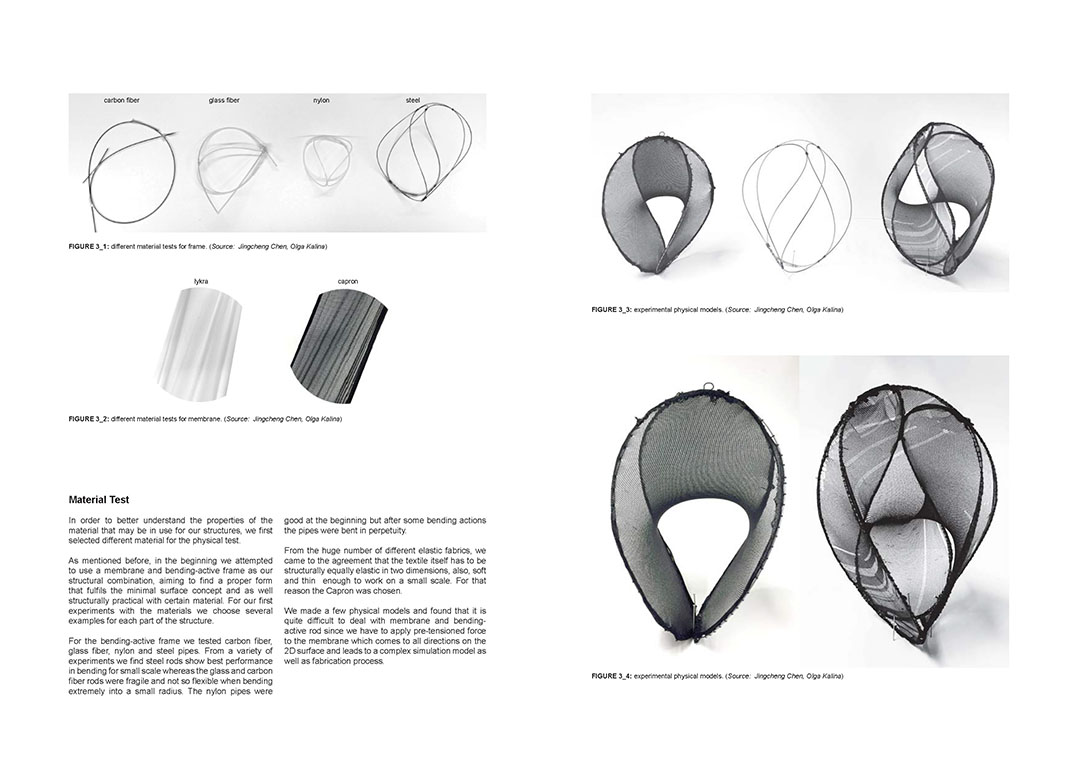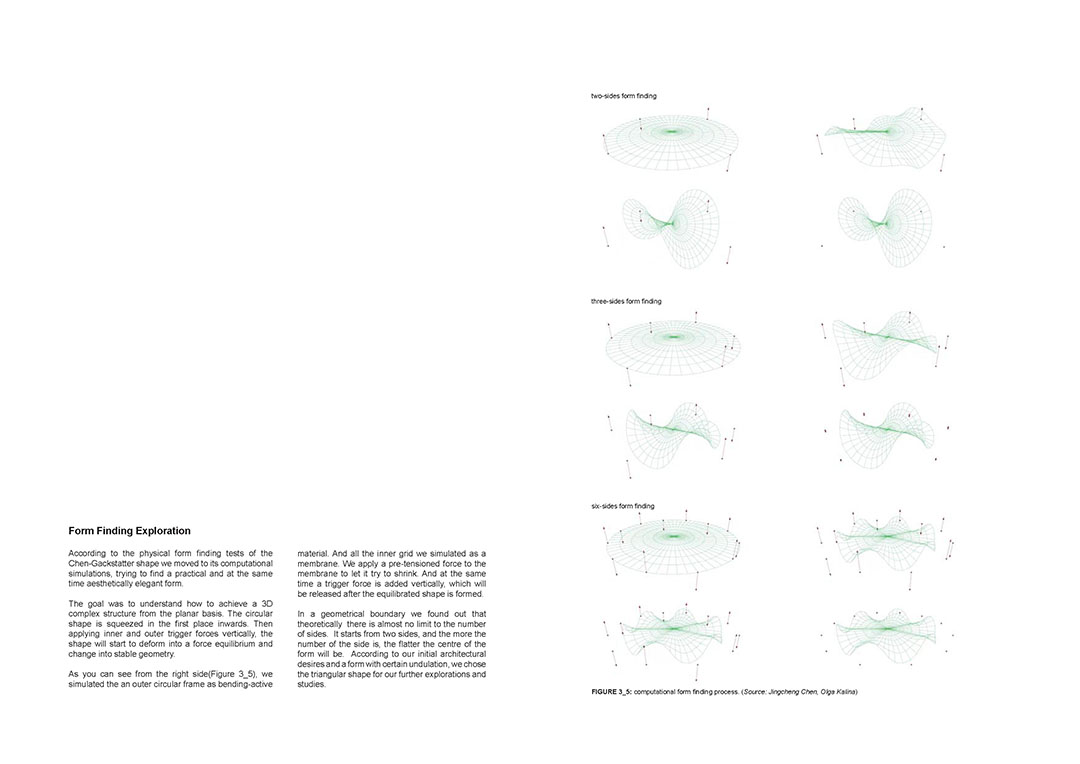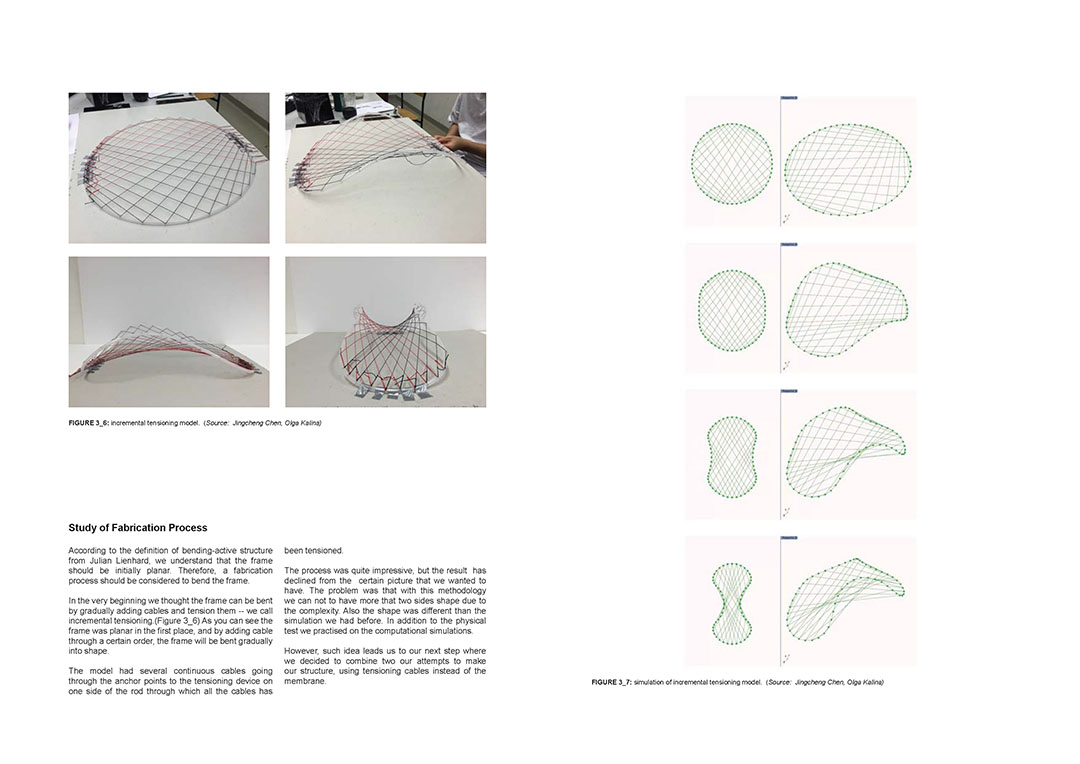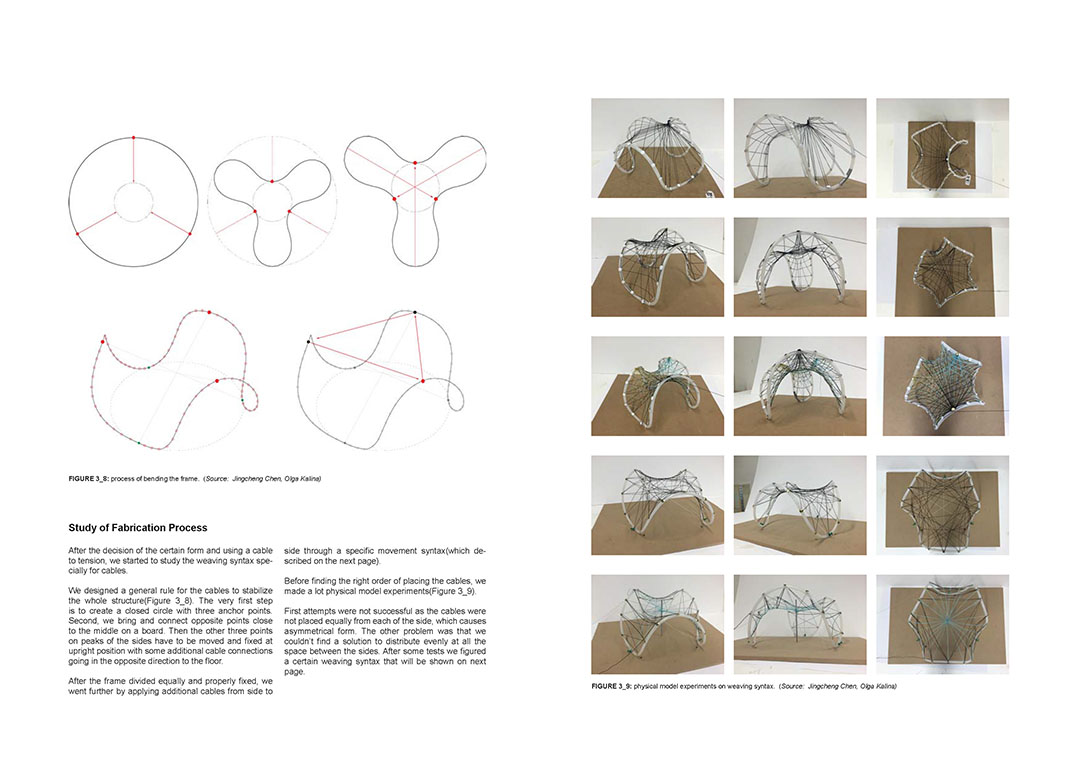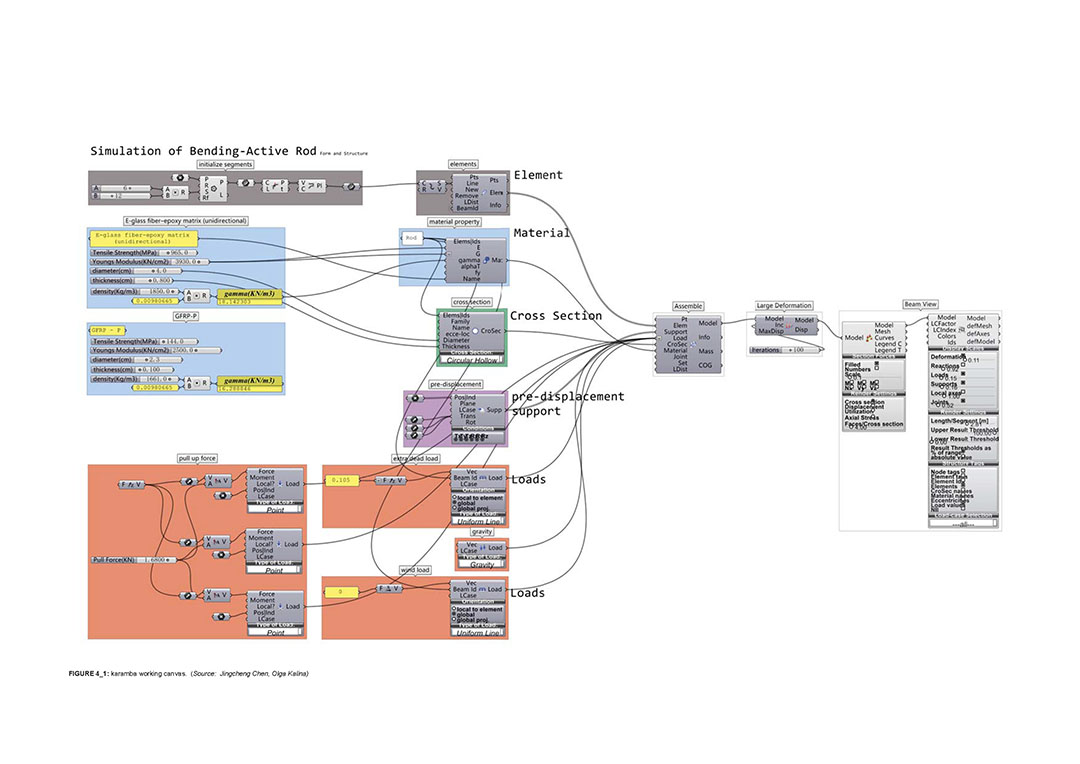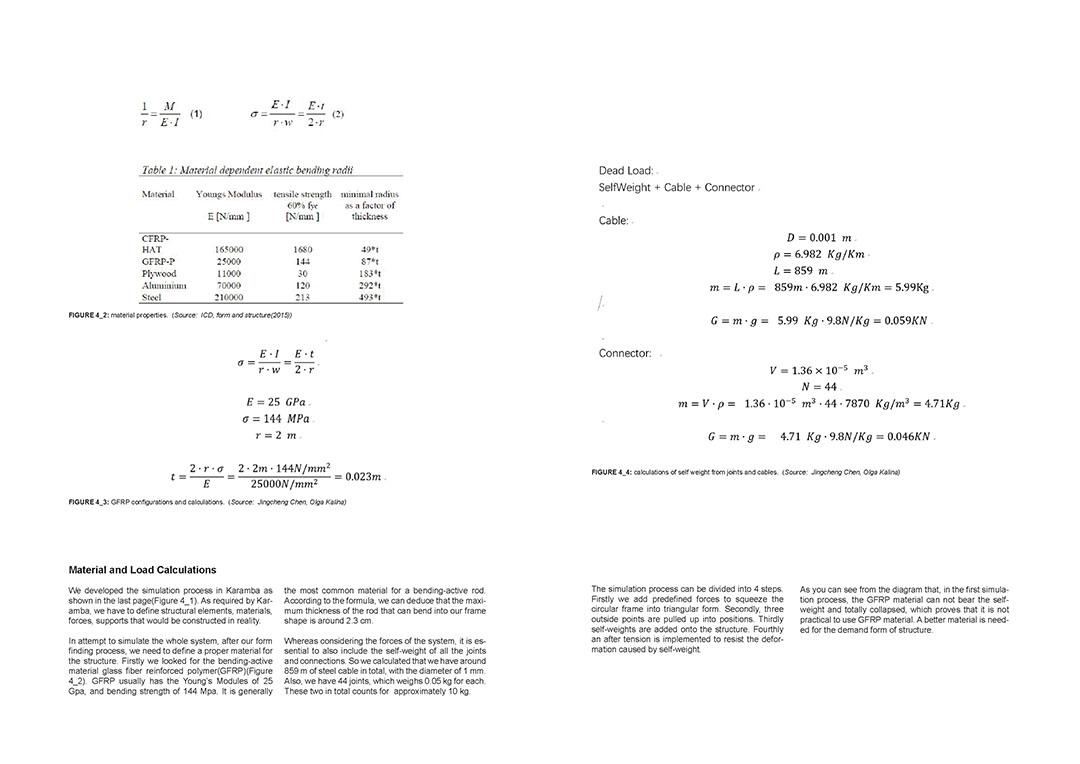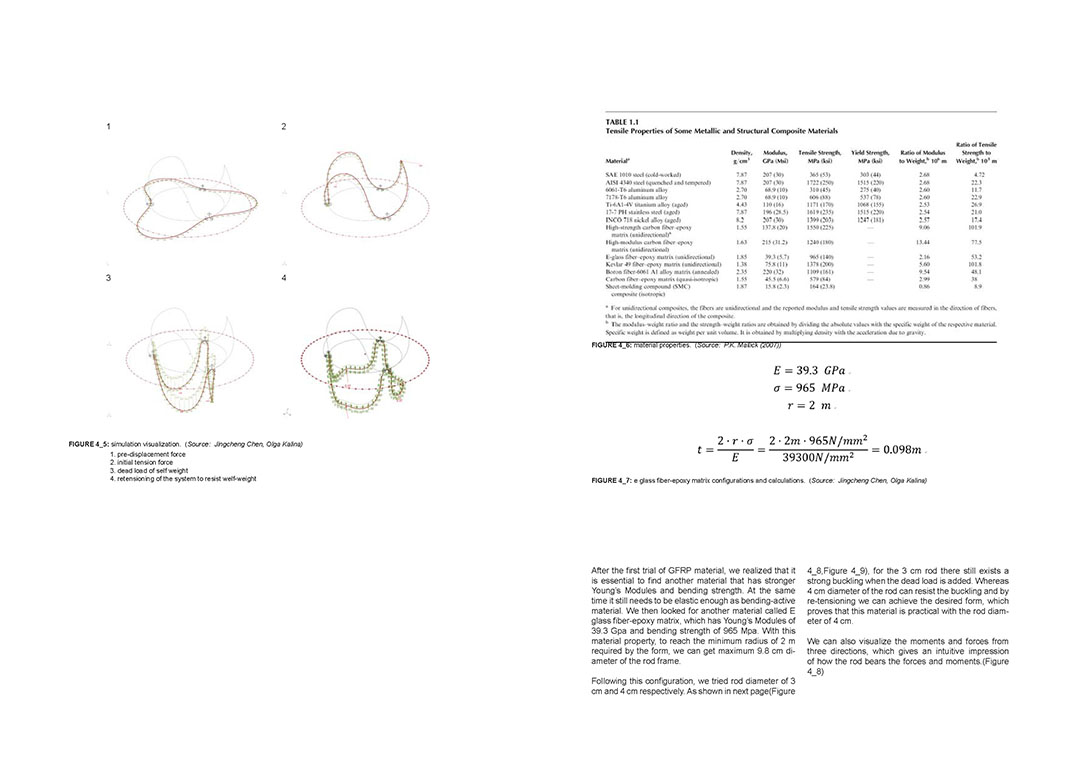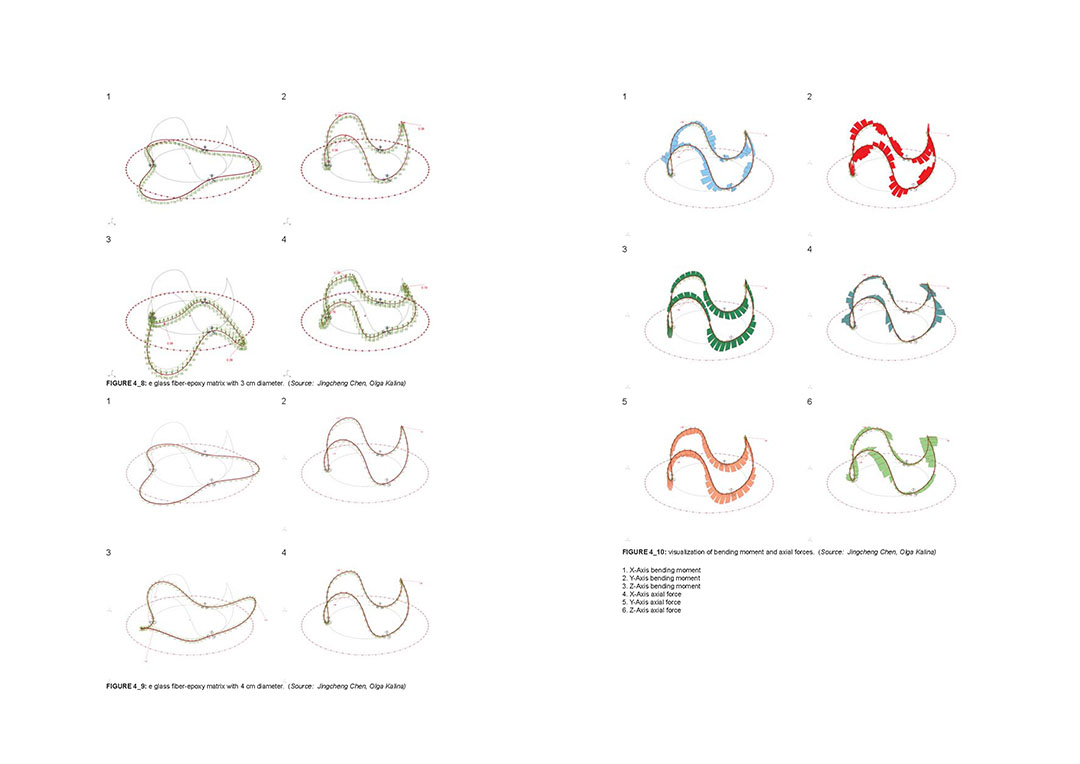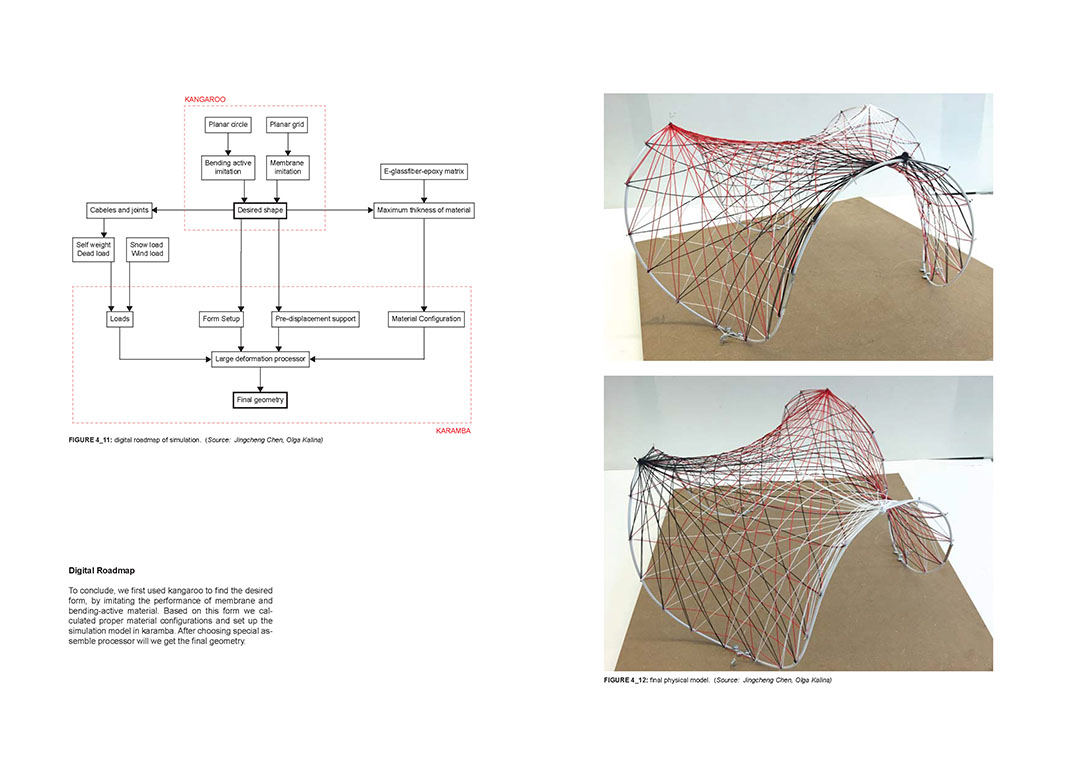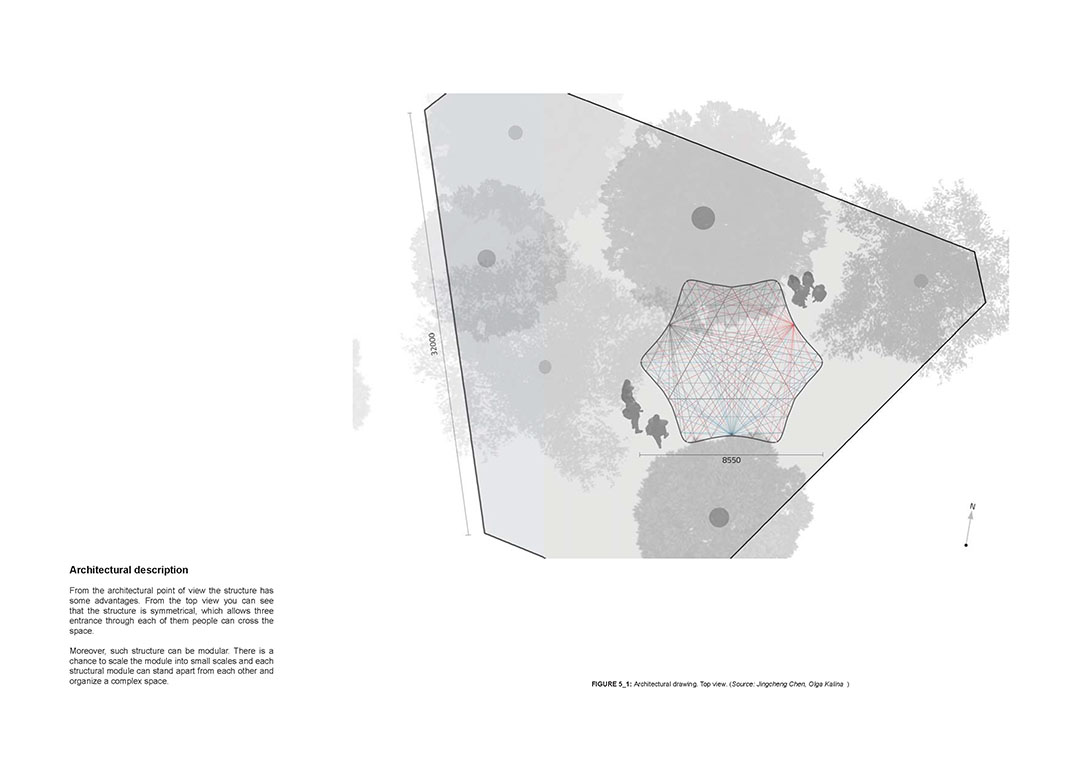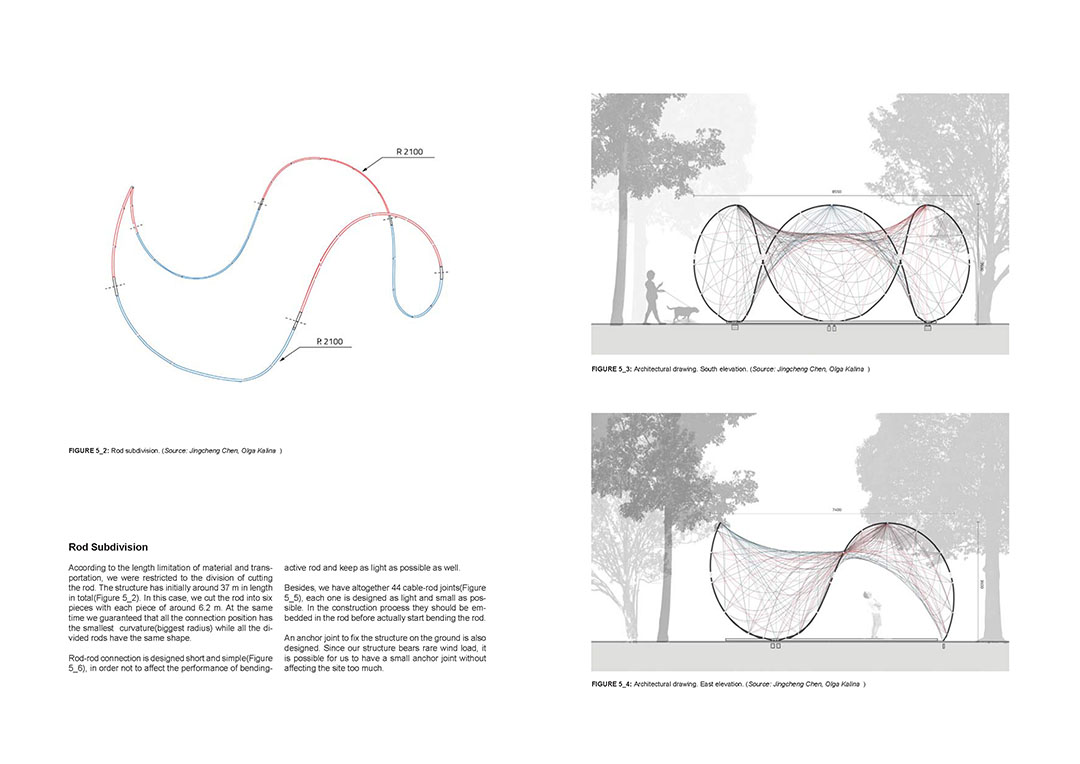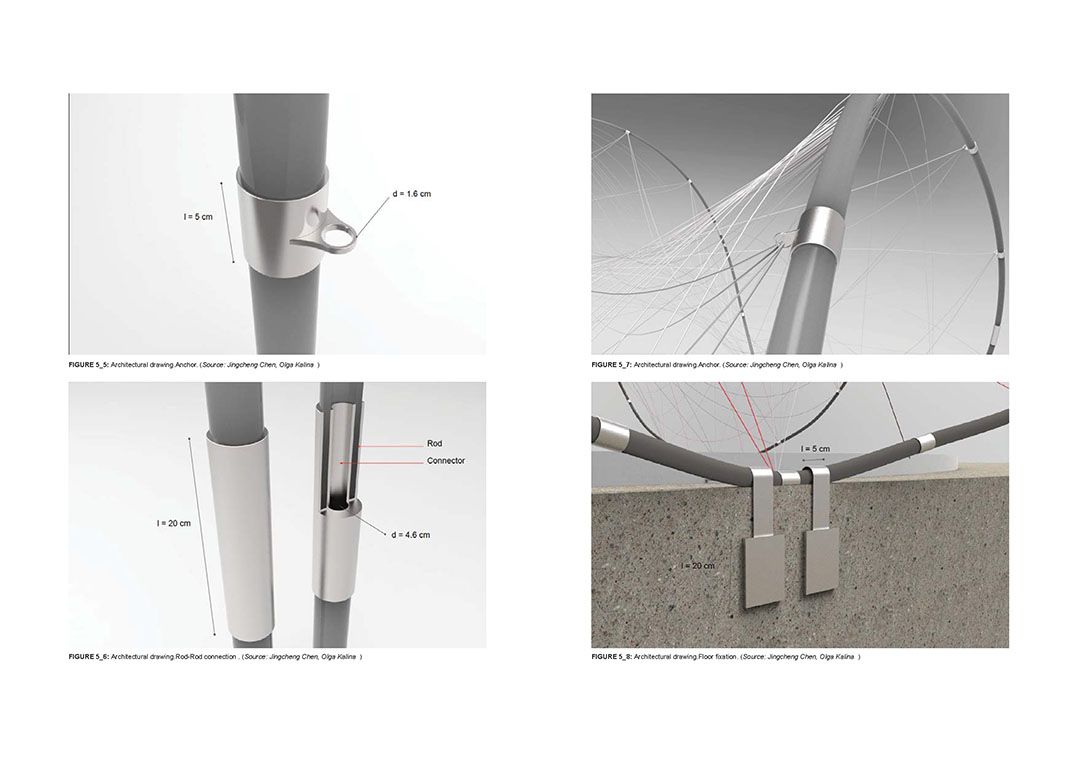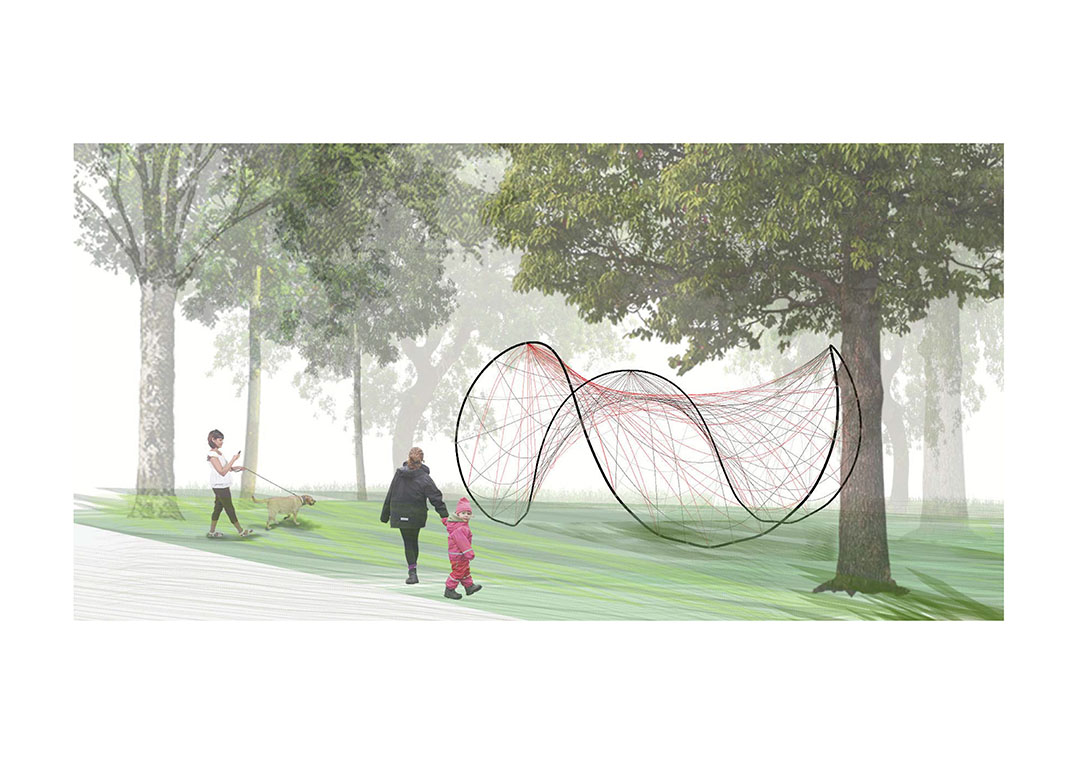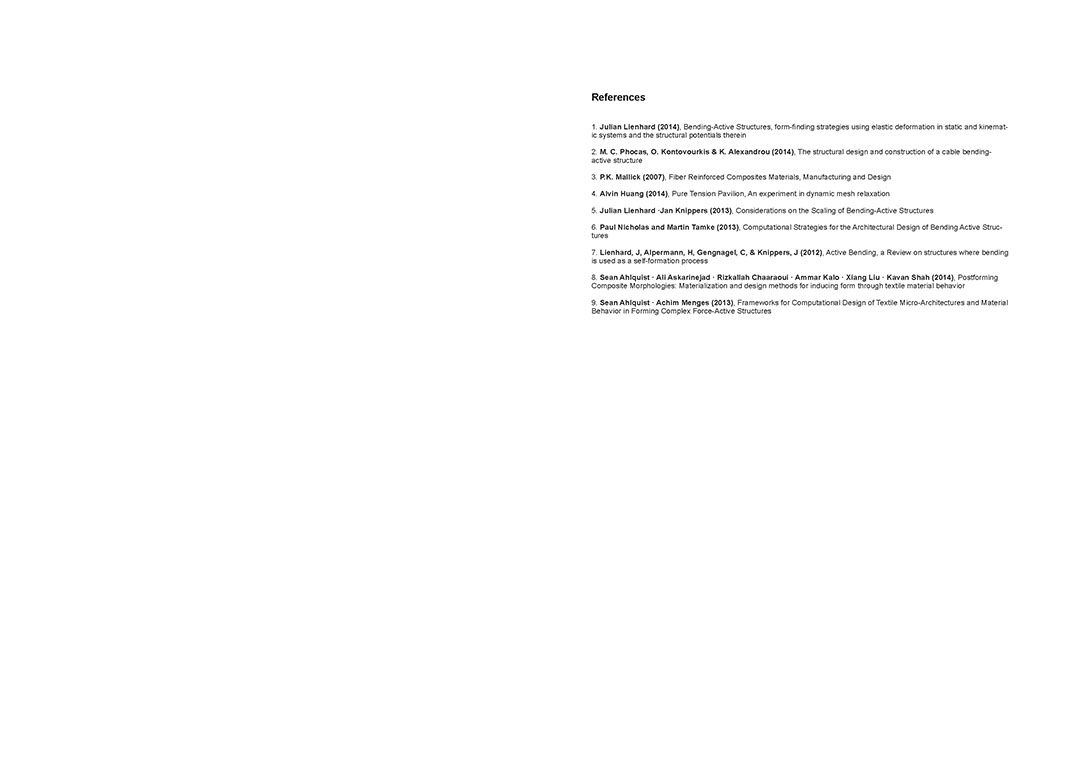 Full pdf can be downloaded here: Bending-Active-Structure.pdf